Network Service Provider
and Peer Specialist
DCF's Performance Arenas for Quality Improvement Monitoring:
Meeting Basic Needs
Comprehensive Services
Medicated Assisted Treatment
Strength Based Approach
Customization and Choice
Opportunity to Engage in Self-Determination
Network Supports and Community Engagement
Recovery Focus
DCF's Action Oriented Priority Areas:
Collaborative Service Relationships
Cross-system Partnerships
Community Integration
Community Health and Wellness
Peer Based Recovery Support
CFBHN has compiled information to assist our Network Service Providers (NSP) and Peer Specialists with Recovery-Oriented Systems of Care (ROSC) and Recovery Management resources including training modules to assist in implementing recovery management principles and best practices within their service delivery. 
This page includes resource links that provide pertinent information related to DCF's Guidance Document 35-Recovery Management Practices requirements, and support our NSP's in enhancing recovery management best practices to align with DCF's Recovery- Oriented Quality Improvement Monitoring processes and protocols.  
Recovery Peer Support Resources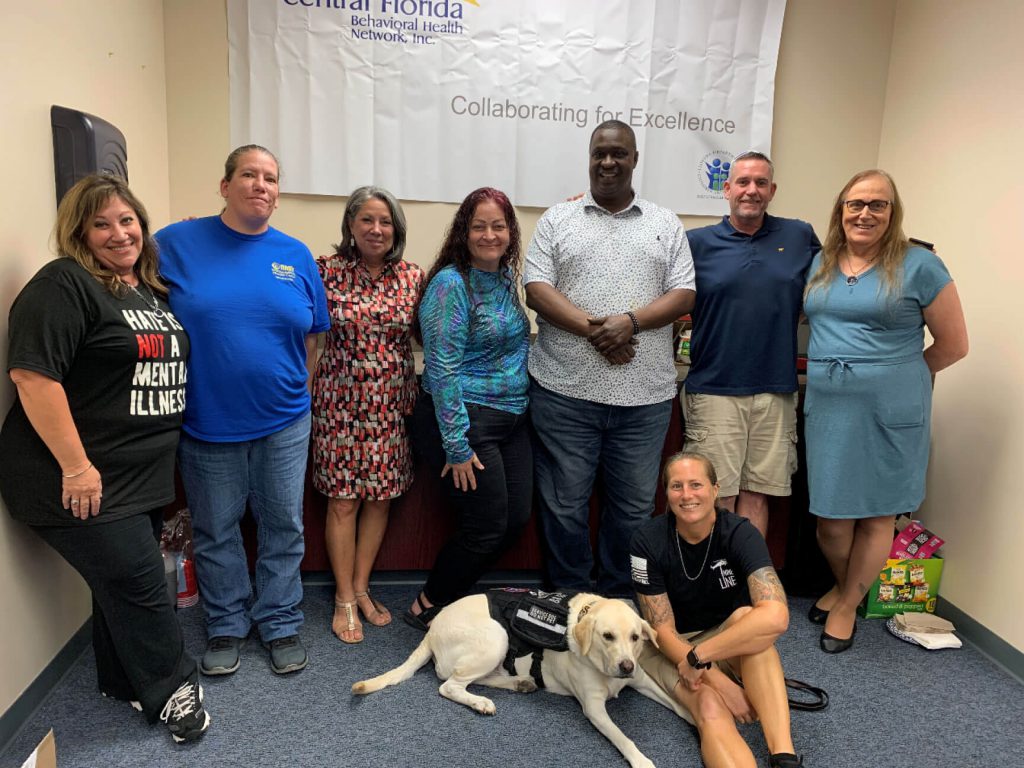 CFBHN, DCF and NAMI Pinellas Co. collaborated to offer a two day Wellness Recovery Action Plan (WRAP) training for Veterans delivering recovery peer support services in the Tampa Bay Region. Pictured left to right- Michelle Stroessel (Veteran, Participant), Kelly Bolding (Veteran, Co-facilitator and NAMI Pinellas representative), Carol Eloian (Veteran Family Member, CFBHN representative), Rhonda Viola (Veteran, Participant), Franklin Rich (Veteran, Participant), Timothy Long (Veteran, Co-facilitator, NAMI Sarasota/Manatee Representative), Nancy Jones (Veteran, Participant), Becca Stephens (Veteran, Participant) and Bobby (Mental Health Service Dog).
WRAP is an evidence based program that is used to assist individuals in maintaining their recovery. WRAP helps the individual to incorporate key recovery concepts and wellness tools into their recovery plans and for everyday practical living.
RECOVERY MANAGEMENT TRAININGS